Summer Reading for Cancer Thrivers
It's a bit late in the summer to be starting a summer reading list, but cancer doesn't take the summer off so I thought it was still worth the time to give a little reading material to anyone battling cancer, or people that love someone battling cancer.
So while you're at the pool or beach, grab one of these five books to take some control back of your healing.
I can't make any guarantees — sometimes the universe has other plans for us cancer patients — but maybe just maybe these books can help you be more comfortable during treatment, give you some hope and give you something to do besides just waiting anxiously between treatments.
by Dr. Kelly Turner
Okay, no big surprise if you follow me. I believe in the 9 factors in the book so much I started teaching a Radical Remission workshop. But seriously, it should be required reading for every cancer patient. Dr. Turner researched thousands of medically verified remissions and found 9 factors that everyone had in common. If we want to learn how to heal, we should study people who did it, right? Remission cases like mine make me seem like a unicorn, but I'm not. There are thousands of us cancer unicorns. And there's one fundamental thing we did differently - we took steps to thrive in our battle. Radical Remission will give you 9 actions you can take to do something.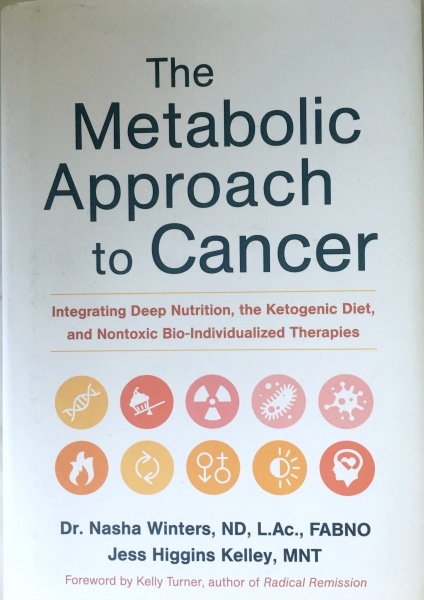 by Dr. Nasha Winter and Jess Higgins Kelley
Full disclosure: I am a client of Dr. Winters, so again I fully believe in this approach because it worked for me. This is research-based approach to cancer that's gaining traction in the cancer world. The principal is that cancer is not caused by genetics but rather by lifestyle factors that trigger the mitochondria in our cells to stop fighting the cancer. I find the book a bit dense with all the science, but I believe this approach will be the game changer in how cancer will be fought in 50 years.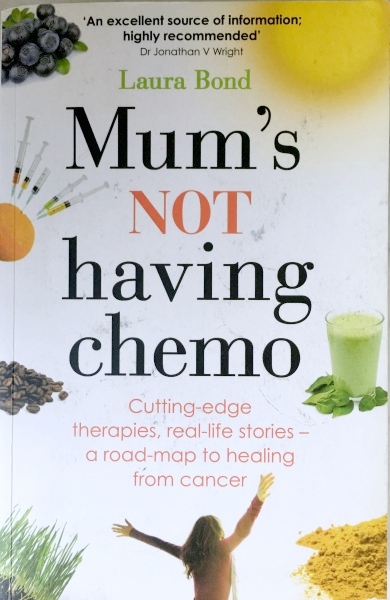 by Laura Bond
Bond's mother, Gemma, was the picture of an uber-healthy, crunchy lifestyle when she got a devastating cancer diagnosis of ovarian and uterine cancer. She knew enough about the side effects of chemo to know she didn't want to go that path, so against her doctor's and family's wishes Gemma started looking into alternatives. Bond started a blog of her mother's journey to highlight alternative therapies her mom tried and researched in lieu of chemotherapy. The blog became the book. I read this book while having chemo to understand what my other options would be when chemo stopped working because we always knew I had a limited time on chemo because of life threatening allergies that develop after 9+ treatments. This book is full of ideas that can be explored as alternatives or to support your body during chemo.
by Gabby Bernstein
Bernstein has become one of my go-to "spiritual junkie." Miracles Now is an easy-to-read book to help us realize miracles are all around us and how to manifest them in our own lives. There are 108 quick ideas (the shortest is 1 page, the longest is 6 pages with diagrams). All tips are condensed into a #miraclesnow tweet. I've reread this book several times when I need a quick fix of positive energy. For instance, I opened the book while writing this blog and got message 35: "I surrender my desires and I know the Universe has my back." Just what I needed to hear today.
by Leigh Fortson
What I learned is many of us get cancer because we have a buttload of repressed emotions. When those emotions don't get expressed, they fester in the body and make us sick. Maybe it sounds woo-woo to you (it did to me), but I can tell you that I started getting healthier when I started dealing with my emotional baggage. This book was an amazing guide. Fortson went through her own cancer battle and wrote this book to help others heal the way she did.
I still have a stack of books by my bedside about cancer, so maybe I'll make a new list in the fall. But I've read and reread these books several times and they continue to be my go-to.
Cancer sucks. These books gave me hope. I pray they may do the same for you.